Karachi Chamber of Commerce and Industry
History Karachi Chamber of Commerce & Industry (KCCI) is the premier chamber of the country, representing the mainstream of economic activities by virtue of its location in the main industrial and commercial hub of the country. It was formed in 1959 through the amalgamation of four trade bodies in Karachi at that time, namely, the Pakistan Merchants' Association, Buyers and Shippers' Chamber, Chamber of Commerce Pakistan and All Pakistan Chamber of Commerce & Industry. It was registered under the Trade Organization Ordinance 1961, which regulates the working of the Trade Bodies in the country.The building of KCCI also has historical significance as its foundation was laid by Mahatma Gandhi on Jul 8, 1934; the building's name was Karachi Indian Merchant's Association then.
Composition-KCCI is affiliated with the Federation of Pakistan Chamber of Commerce & Industry (FPCCI) and has two classes of membership, namely, general members and Town Associations. At present, Karachi Chamber has around 22,000 direct members both industrialists and traders.
Seven Industrial Town Associations affiliated with KCCI as their parent body, namely, S.I.T.E. Association of Industry, Landhi Association of Trade & Industry, Korangi Association of Trade & Industry, Federal 'B' Area Association of Trade & Industry, North Karachi Association of Trade & Industry, S.I.T.E. Superhighway Association of Industry, Bin Qasim Association of Trade & Industry. Thus, the Chamber's effective membership comes to over 55,000 while around 500,000 plus taxpayers also fall under KCCI's ambit through its member firms.
It represents the Business and Industrial Community in the city of Karachi, contributing more than 65% revenue to the national exchequer and a city of more than 22 million dwellers. It is the largest Chamber of Pakistan and the Sub-Continent. It is also considered to be among the Top 10 largest Chambers of Commerce and Industry of the world in terms of its membership base. KCCI has been successfully managed by the elected members that belong to the Businessmen Group (BMG).
The organization's policies and programs are determined by 40 members of Managing Committee (MC) which include 30 elected MC Members, 7 reserved seat for the representatives of Town Associations, 2 reserved seats for women entrepreneurs and an Ex-officio Member. The 30 MC Members are elected by the General Body members out of which 15 retire every year and in their place, new members are inducted through elections for a period of two years. The two reserved seats for Women Entrepreneurs are coopted by the MC every year. One seat each is reserved for representatives/nominations from Chamber's affiliated seven industrial town associations each year.
The Ex-Officio Member is the out-going president of KCCI to ensure consistency and continuity of policies. The office bearers of KCCI; the President, Senior Vice President and Vice-President are annually elected by the MC from among their members. President acts as a Chief Executive and controls the working of office and directs all matters of the Chamber including staff, with the assistance of Senior Vice-President and Vice-President.KCCI Functional Working. The Chamber's workings and functions are carried out by Sub-Committees and task force participation. The Managing Committee forms Sub-Committees on various subjects, relating to trade and industry. The Sub-Committees forwards their recommendations for the consideration and approval of the Managing Committee. Presentl y, following 19 Sub-Committees and 4 Special Sub-Committees are working in KCCI.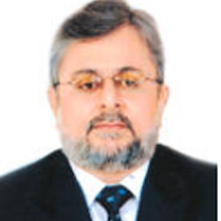 Mr. Muhammad Zubair Motiwala
Chairman Bmg Former President, (Kcci)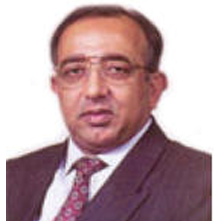 Mr. Tahir Khaliq
Vice Chairman BMG Former President KCCI