India Chamber of Commerce & Industry
Founded in 1925, Indian Chamber of Commerce (ICC) is the leading and only National Chamber of Commerce having headquarter in Kolkata, and one of the most pro-active and forward-looking Chambers in the country today. Its membership spans some of the most prominent and major industrial groups in India.ICC's forte is its ability to anticipate the needs of the future, respond to challenges, and prepare the stakeholders in the economy to benefit from these changes and opportunities. Set up by a group of pioneering industrialists led by Mr G D Birla, the Indian Chamber of Commerce was closely associated with the Indian Freedom Movement, as the first organised voice of indigenous Indian Industry. Several of the distinguished industry leaders in India, such as Mr B M Birla, Sir Ardeshir Dalal, Sir Badridas Goenka, Mr S P Jain, Lala Karam Chand Thapar, Mr Russi Mody, Mr Ashok Jain, Mr.Sanjiv Goenka, have led the ICC as its President.
ICC is the only Chamber from India to win the first prize in World Chambers Competition in Quebec, Canada. ICC's North-East Initiative has gained a new momentum and dynamism over the last few years, and the Chamber has been hugely successful in spreading awareness about the great economic potential of the North-East at national and international levels. Trade & Investment shows on North-East in countries like Singapore, Thailand and Vietnam have created new vistas of economic co-operation between the North-East of India and South-East Asia. ICC has a special focus upon India's trade & commerce relations with South & South-East Asian nations, in sync with India's 'Look East' Policy, and has played a key role in building synergies between India and her Asian neighbours like Singapore, Indonesia, Bangladesh, and Bhutan through Trade & Business Delegation Exchanges, and large Investment Summits. ICC also has a very strong focus upon Economic Research & Policy issues – it regularly undertakes Macro-economic Surveys/Studies, prepares State Investment Climate Reports and Sector Reports, provides necessary Policy Inputs & Budget Recommendations to Governments at State & Central levels.
The Indian Chamber of Commerce headquartered in Kolkata, over the last few years has truly emerged as a national Chamber of repute, with full-fledged State Offices in New Delhi, Mumbai, Guwahati, Bhubaneshwar, Hyderabad, Agartala,Siliguri and Ranchi functioning efficiently, and building meaningful synergies among Industry and Government by addressing strategic issues of national significance. ICC's flagship Annual Conferences include the North-East Business Summit, India Energy Summit, Convergence India Leadership Summit, Agro Protech, ICC Insurance Summit, ICC Mutual Fund Summit, to name a few. These Summits take place all across India and abroad, and address key strategic issues.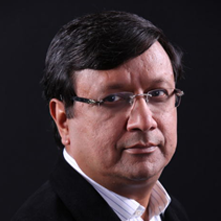 Mr. Pradeep Sureka
President, ICC MD, Sureka Groupr, Himachal Pradesh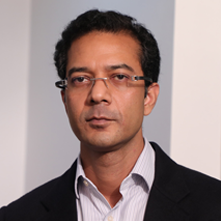 Mr. Mehul Mohanka
Senior Vice President, ICC Managing Director & Group CEO, Tega Group of companies